7:00 AM Posted In
Crochet Tutorials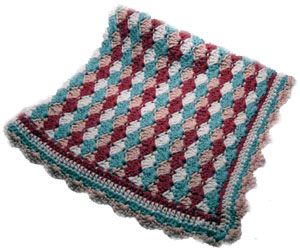 We can all use a blanket whether we're snuggling on the couch in the air conditioning or battling some serious winter cold issues. This cute blanket pattern from Rachel at Crochet Spot takes you step-by-step so that beginners can snuggle, too.
Click "Comments" at the top of the post to share your thoughts.
---
Stay up to date on DIY Fashion by signing up for Rain's weekly newsletter, choosing to become a fan of DIY Fashion on Facebook, or following DIY_Rain on Twitter.
More Wordless