7:00 AM Posted In
Crochet Tutorials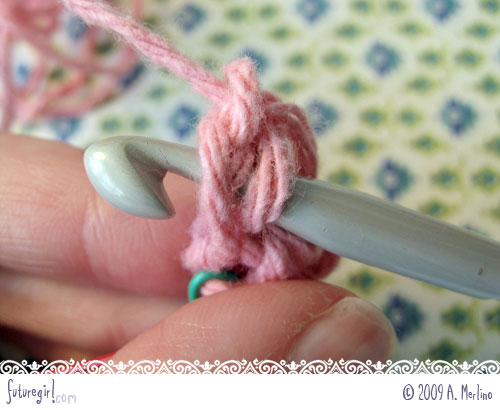 Okay, so you may have seen your share of single crochet tutorials out there. If you're still not getting it, try this one by Future Girl.
This is the most comprehensive tutorial I've seen for single crochet instructions. Each minuscule step is photographed and explained here with all the pointy arrows and comments you'll need to finally get crocheting.
Click "Comments" at the top of the post to share your thoughts.
---
Stay up to date on DIY Fashion by signing up for Rain's weekly newsletter, choosing to become a fan of DIY Fashion on Facebook, or following DIY_Rain on Twitter.
More Wordless